Cupcakes! Who doesn't love cupcakes?? I have came across some yummy cupcake recipes and VERY COOL cupcake display ideas for parties on a lot of blogs and thought I would share some of them....maybe some of you have your child's Halloween party @ school coming up or a Halloween party @ home or maybe you are needing some ideas for birthdays, anniversarys or just to bake the kids a treat for an after school snack (or a snack for yourself) :) ......... check out these yummy recipes and fun ideas and get to baking!!
How cute are these CANDY CORN CUPCAKES!!!
I Heart Naptime
How about these SPORT CUPCAKES!
Serving Pink Lemonade
T
hese HI-HAT CUPCAKES look yummy!
Mommy Creations
Adorable SUNFLOWER CUPCAKE
Buttercream
CU
PCAKE SKEWERS....what a cute idea!!
Whipperberry
Ok I know these aren't Cupcakes. But these MINI PUMPKIN CAKES are too cute to not show off!!
Fussy Monkey Business
Found more SUNFLOWER CUPCAKES.....what a clever idea to display them!
Craftyland
SPOOKY CUPCAKES
52 Cupcakes
Check out the link below and link up your BLOG!!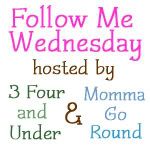 johanna xo